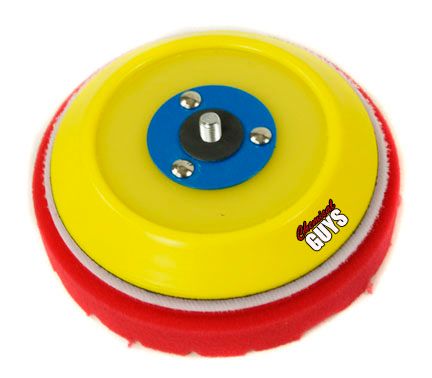 THE BEST 5" Backing plate for your Dual Action Polisher- Hyper-Flex Urethane backing plate delivering perfection through engineering. Maximum flexibility + balance + Light Weight = Premium Results.
New Thicker, Better, Faster- 3/4" inch flexible Hyper-Flex Urethane backing Plate.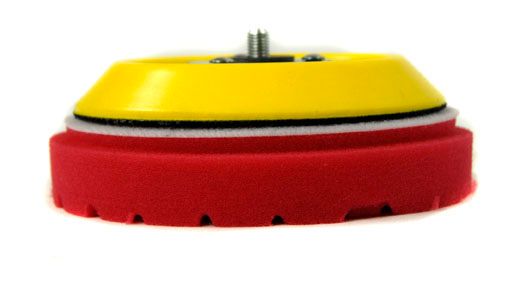 DA-Molded urethane backing plate. Nothing holds pads better then our Hook & Loop flexible backing plates.

Chemical Guys Dual-Action Flexible Backing Plates minimize heat transfer, while it flexes just enough to contour to your autos bends curves. These backing plates are built tough and even carry a 1 Yr warrant. Ideal for use with Porter Cable 7424XP Dual-Action Polisher or Chemical Guys Heavy Hitter DA.
Why get a hyper-flexc molder urethane backing plate as apposed to some cheap shit you saw on line? Chemical Guys Hyper-Flex is the thickest urethane of any pad 3/4" Premium Molded Urethane is flexible and very durable. Hyper-Flex enables Chemical Guys pads to adapt to variable surfaces , because cars are not flat!
Reinforced inner Stability- Struts, construction utilizes steel struts molded into the center hub to give the plate stability while maintaining a great even surface for pads.
Chemical Guys 5" Backing plates Are ideal for use with any and all 5,5.5,6 and 6.5 inch pads.

Hyper-Flex urethane is thicker and 57% more resistant to heat then traditional urethane backing plates. its resistance to heat.