Introducing the Woolly Mammoth- Mega Towel. The thickest most absorbent mega fluffiest towel ever. A single towel will absorbs over 4 liters of water.
Weighing in at a traumatizing 880 +g/m2 this secret fur-ball will astound you.
Weighing in excess of 880 +g/m2 and covered in rare majestic extremely soft microfiber-ish hair Stash the Wooly Mammoth is truly on the endangered species list.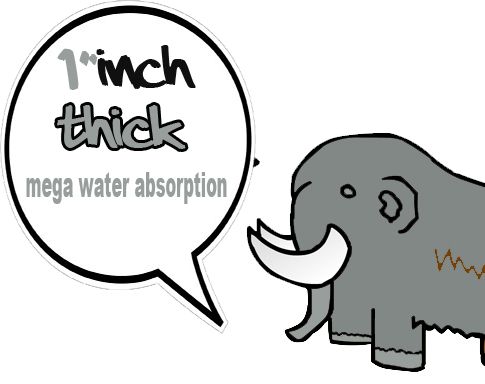 Every one loved the Sasquatch towel but kept asking why we don't make a bigger size? The real reason is we are afraid you car could get lost in the deep furry pile of the Woolly Mammoth. The new Woolly Mammoth is massive 25"x 36" of the thickets rarest most majestic Woolly Microfiber you have ever seen.

The woolly mammoth (Mammuthus primigenius), also called the tundra mammoth, is an extinct species of Super Plush Mega Thick Micorfiber Towel.
The Woolly Mammoths had a number of adaptations, most famously the thick layer of shaggy microfiber, up to 1 inch in length with a fine under-microfiber, for which the woolly mammoth is named. Other characteristic features included a scratch free twice sowed silk banded that keeps the Wooly Mammoth lint-free and delivers superior drying. The Silk Banded characteristics also makes the Woolly Mammoth Washing Machine friendly and helps it retain the beautiful majestic shape.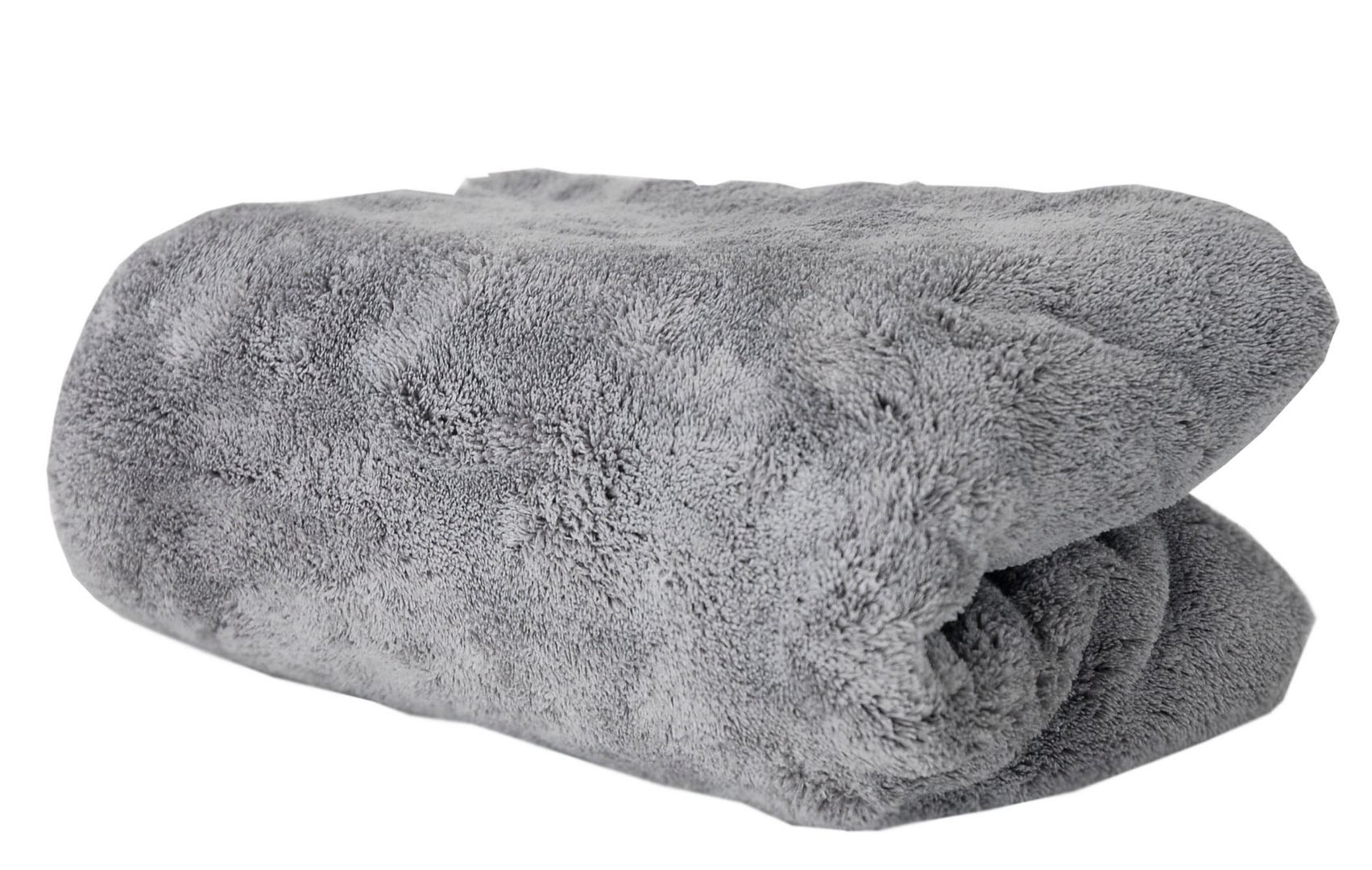 >SILK BANDED WOOLLY MAMMOTH IS MORE THEN JUST SOFT it's SCRATCH FREE thanks to silk banded edges. MAKE IT A MONSTER- Different towels are designed for various purposes and uses, but when the auto industry asked us to make a towel that exceeded the quality and softness any towel before it we asked, " How much do you want the towel to weigh and what size?". 880 +g/m2 is 4 times thicker then the industry leading microfiber micro-banded towel.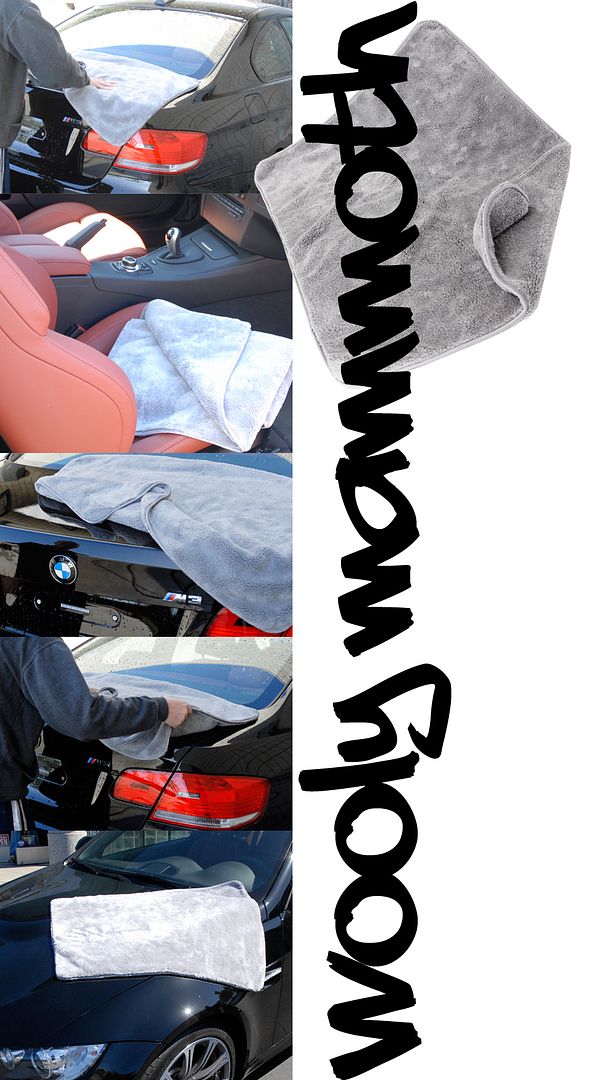 > The Woolly Mammoth towels are crazy fuzzy, the best 70/30 blend of polyester and polyamide. Buffs away waxes, wipes glass without streaks, safely apply quick detailers and remove your favorite products 100% scratch free. Microfiber weight is calculated as, GPSM (Grams Per Square Meter) scientifically noted as (g/m2). Thickness of a microfiber towel is based on the thickness of the fiber, length of the loop, amount of fibers per square inch and most importantly weight.
Why Get the Best:v
Highest Quality = Faster Absorbency+ Less Wasted Effort + Better Results in Less Time. Over time getting cheap towel of "throw away towels" will cost more anyways. Because Sasquatch Microfiber is 100% machine washer friendly, lint free and fantastic it can be washed numerous times while still retaining its original softness and amazing absorbency.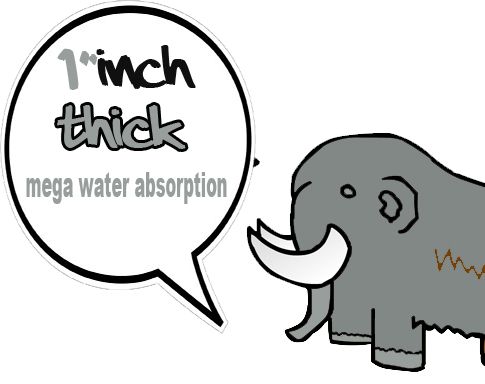 Recommended Maintenance:
Be clean no-one like dirty boxers or dirty towels so , clean up after yourself

Easy to wash using MicroFiber Rejuvenator Microfiber Cleaning Detergent Concentrate

Always use medium gentle setting when using washing machine.

Always wash separate, to ensure they remain lint free.

As with all microfiber products, never expose them to fabric softener.

Do not use fabric softener. It will reduce their static properties and cause the microfiber to clean/spread less effectively.

Line/air dry or machine dry on low setting, separately from other laundry.