In the last several years, automotive paint technology has evolved to radically change the way vehicles are produced and maintained. Advancements such as scratch resistant ceramic clear coat and water based paint technology has given vehicle owners the best looking paint possible with the capability of lasting years longer than ever imagined. To fully utilize these new advancements in automotive paint technology, Chemical Guys has spent over 3 years developing V34. The first optical grade hybrid compound designed to take paint correction to the next level.
V34 hybrid compound is the first water based OEM approved compound designed to remove heavy paint defects and imperfections with the clarity and precision that perfectionists demand. Utilizing optical grade micro abrasive technology, V34 is able to eliminate the worst paint defects on even the hardest ceramic clear coats. We designed V34 for the professional that needs to utilize paint correction techniques on neglected or severely damaged vehicles in less time with higher quality results. V34 is able to remove heavy scratches, swirls, and oxidation that conventional compounds just can't eliminate. V34 optical grade hybrid compound makes removing heavy scratches and defects from ceramic clear coat faster and easier than ever imagined.
"Removing scratches and defects from Mercedes, Corvette or Nissan vehicles can be rather difficult. Over the past few years, these vehicles have started to become equipped with scratch-resistant and ceramic clear coat paint technology with helps the exterior stay looking great for years, but creates a monumental task when removing even the smallest scratch or defect. As a paint correction specialist, I am always looking for a compound that can eliminate heavy defects and swirls from very hard clear coats with less effort. Using V34 has allowed me to eliminate time and effort from the paint correction process on new ceramic and scratch-resistant clear coat paint. Heavy scratches, deep swirls, and tough oxidation don't stand a chance against V34 hybrid compound. In just a few passes with a D/A or rotary polisher, V34 leaves the surface perfectly level and ready for the next step of finish polishing. In the past, Corvette and Mercedes clear coat has given me the most challenge when removing defects due to the clear coat being very hard. With V34, I am able to take even the hardest clear coat and bring the highest quality result to any vehicle. V34 Hybrid Compound is truly a product designed to bring professional results to scratch-resistant and ceramic clear coat.
Check out the Complete Line of V Hybrid Polishes at Chemical Guys
Engineered to function without oils or fillers, V34 hybrid compound is the perfect choice for the detailing professional or enthusiast searching for unmatched optical clarity. V34 is designed for extended work time to deliver unmatched results with maximum efficiency on both scratch-resistant and ceramic clear coats while also effective on conventional clear coat systems.
Engineered specifically for scratch-resistant and ceramic clear coats

Extended work time

Dynamic Finish Capabilities allowing the highest level of cutting power

Removes 1500-2000 grit sanding scratches

Designed for use with D/A and Rotary polishers

OEM approved water based formula

Optical grade micro abrasive technology for enhanced clarity and precision

VOC Compliant and body shop safe

Formulated using no silicone or fillers
To give the amazing cut only found in V34 hybrid compound, Chemical Guys has engineered a new form of optical abrasive material utilizing Dynamic Finish Capabilities which cuts through the paint damage at extremely high levels, yet has the longer work time characteristics that other compounds lack. V34 allows the user to have longer control of the product giving the perfect platform for the amazing finish. V34 optical grade hybrid compound creates endless possibilities to bring any vehicle to next level of ultimate perfection.
Before wash:
Severe swirling on hood: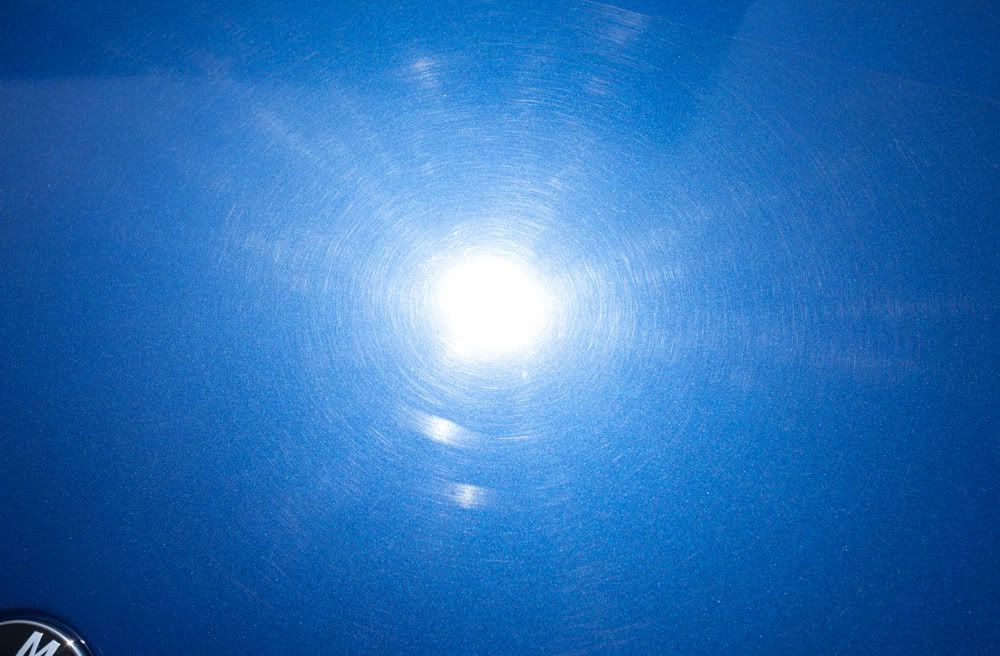 Severe swirling on trunk:
Trunk before and after polishing: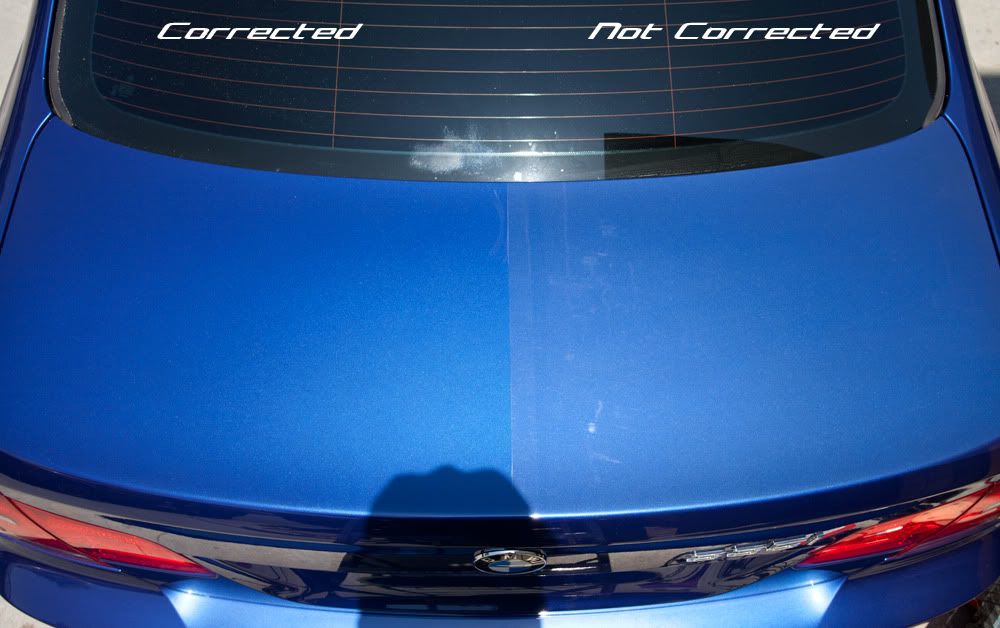 Fender turn signal removed prior to polishing:
Passenger side door panel before and after polishing: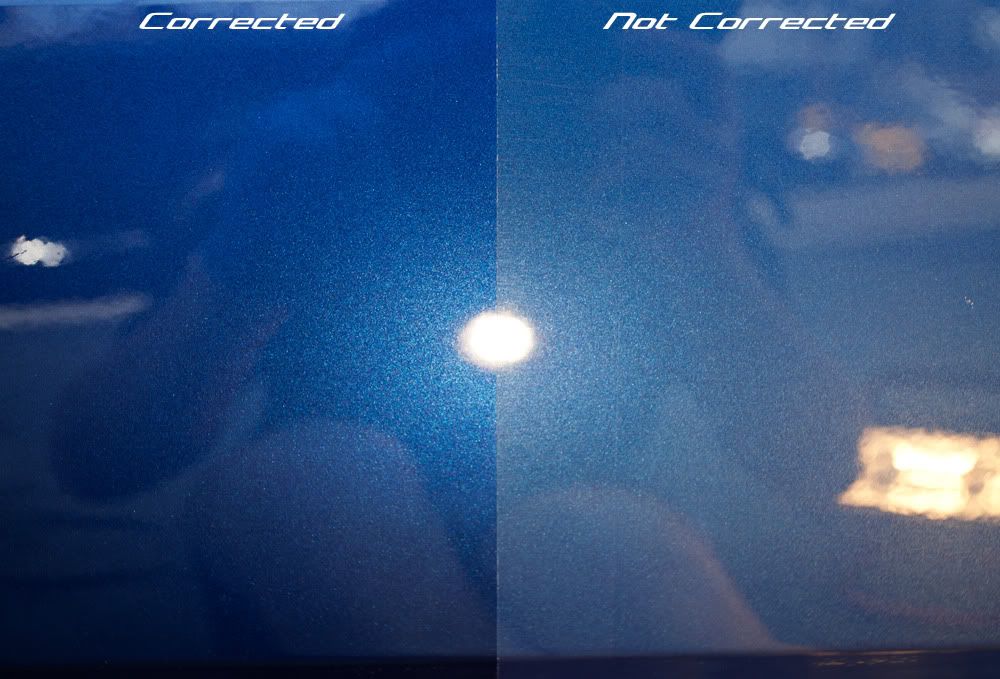 Three deep scratches on driver side door during wet sanding: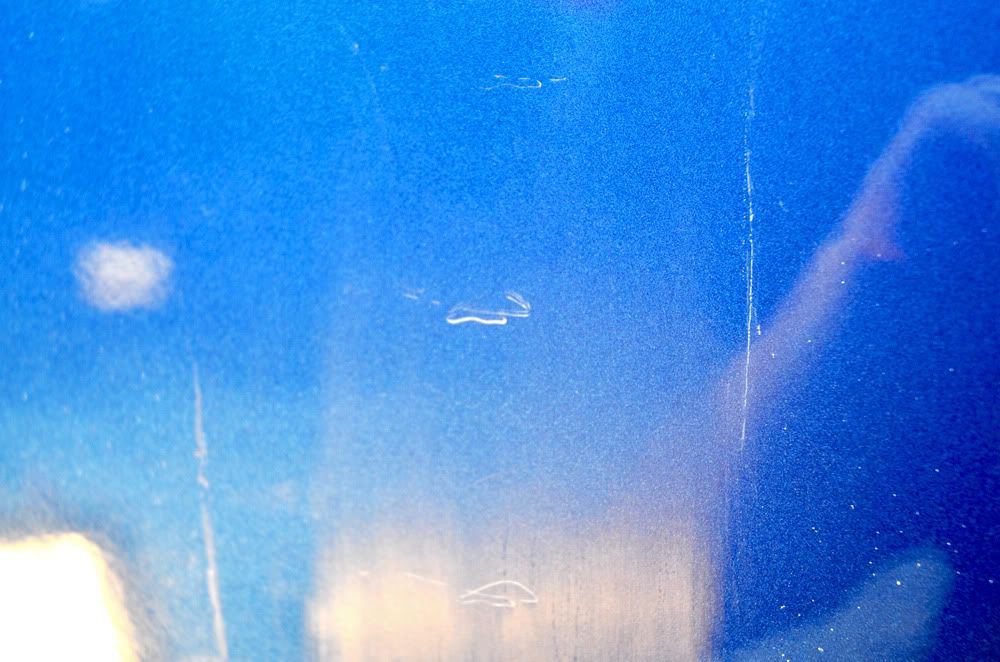 Driver side door after polishing, compounding (Chemical Guys V34), and wet sanding: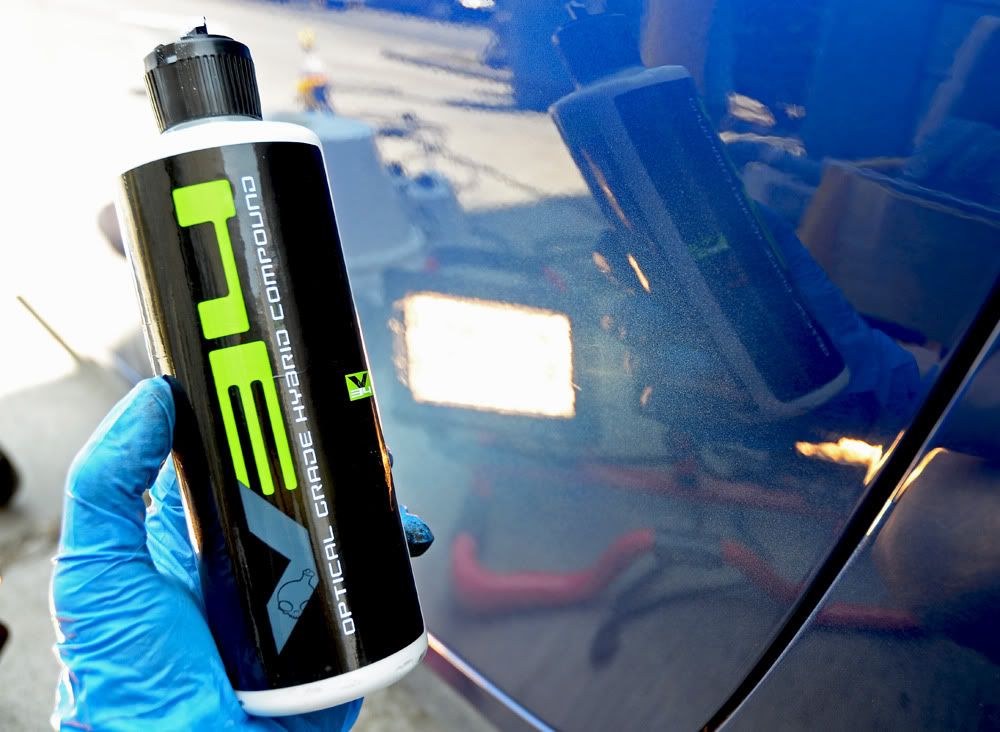 Column cover before and after hand polishing: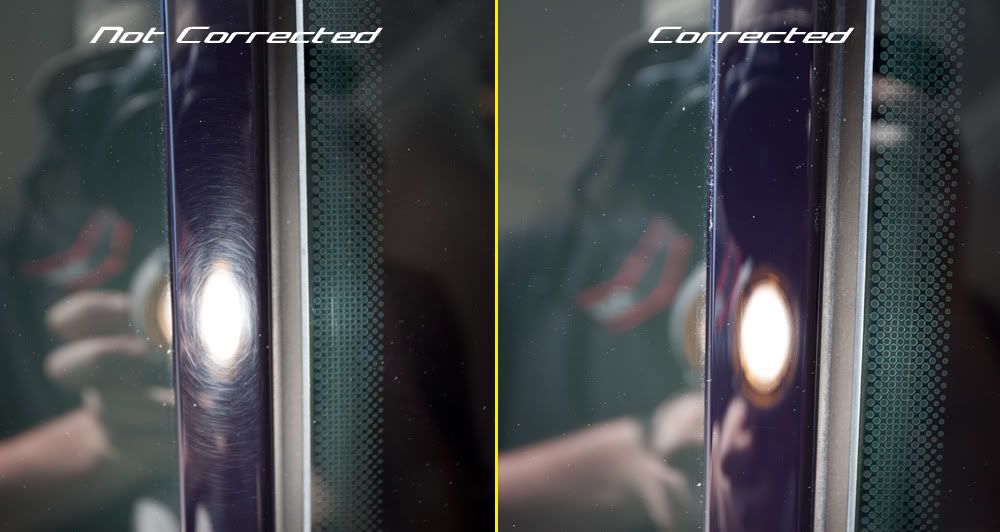 Polish used on column cover: Chemical Guys V36:
Finished:
Wax used: Chemical Guys Celeste Dettaglio: