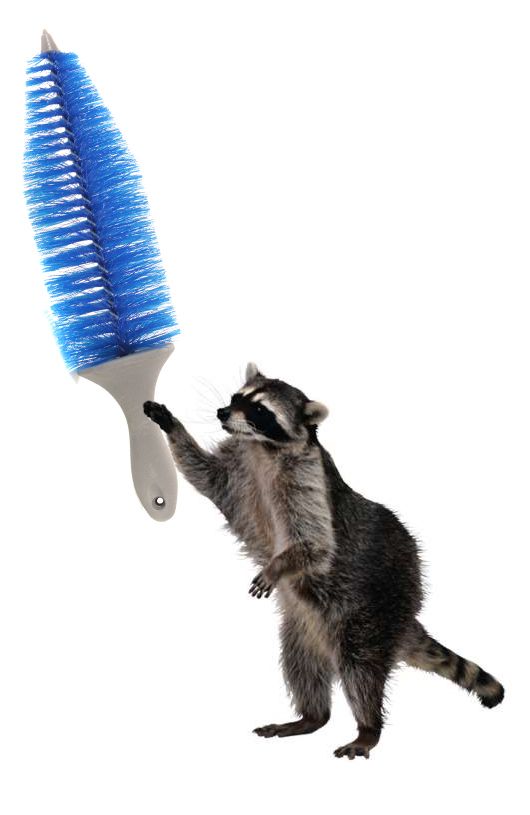 The Ultimate Detailing Brush Re-Invented.
We've done it again! Our great customers and friends worldwide kept asking us to design a brush from scratch. We wanted to design and build something that would reinvent the category. An easy-to-grip brush that wouldn't slip out of your hands when it gets wet. A comfortable design that would be a pleasure to use. A unique creation that would encompass sleek design and ergonomic comfort. You asked for a brush with more bristles than ever that would clean even faster. We asked for your feedback and we did our best to make it happen because at Chemical Guys …. It's our customers that make us great!
Gentle yet strong! The New Chemical Guys Designed Raccoon Brush delivers some serious cleaning power.
The Raccoon is a stocky, medium sized mammal with a broad head, pointed snout, and bushy tail. The Chemical Guys Raccoon brush is a gray handled premium detailing brush engineered around the rather cool and unique design of a raccoon's tail … Why a raccoon your ask? Because they are simply awesome!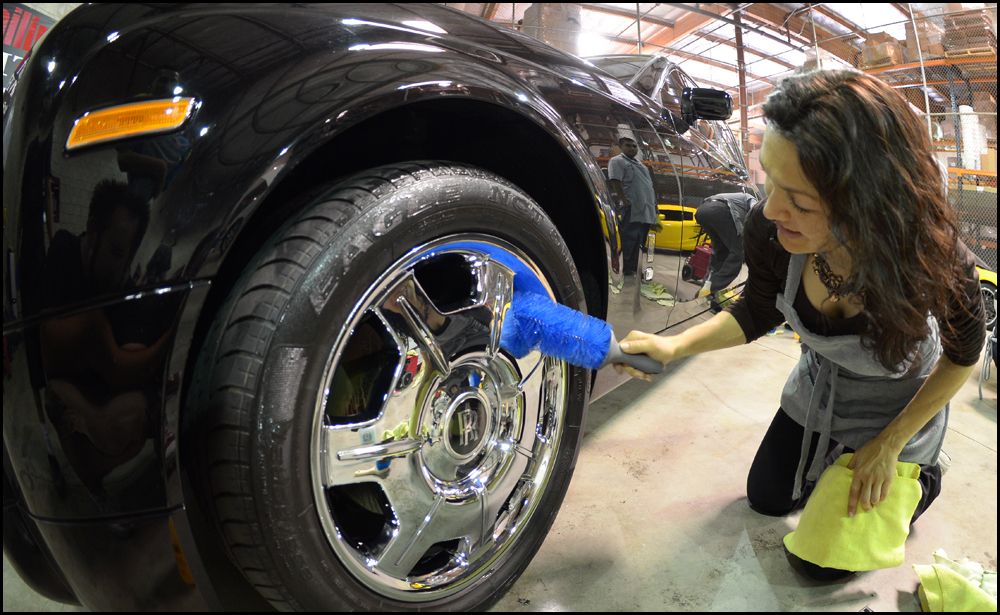 Why did you guys call the brush the "Raccoon"?
The raccoon is just cool. The raccoon also happens to be cute. Let's face it, when thinking about awesome animals the raccoon is quite awesome. They appear small and friendly, but they are actually quite aggressive (especially chubby, hungry raccoons). We took an office poll on which animal we liked that most resembled our brush, and everyone voted for the raccoon (except Jeremy who was too memorized by the brushes handle to generate a name). Our cool new brush really resembled a raccoon's tail. Much like the raccoon, our brush is friendly and safe, yet tough and aggressive on wheel grime and brake dust. Hence the all new brush was named "The Raccoon".
Product Features

· Unmatched state-of-the-art design

· Designed for all wheels and Rims

· Easily bends to fit where you need it

· Unique "Safely Tip" Design

· Chemical Guys premium ergonomic handle

· Soft, nonabrasive bristles with professional strength

· Textured non-slip grip

· Chemical resistant body and bristles

· Professional reinforced flexible woven stem

· Industrial strength that lasts for years

· Great for all cars, airplanes, motorcycles RV's and much more.

Raccoon Note:

No raccoons were harmed or even touched during the design and manufacturing process of this brush. Please do not use a raccoon animal to clean your wheels. Although they look friendly, raccoons are actually quite aggressive and hostile.

The Brush has a unique raccoon tail shape. It has a full 11 inches of elongated bristles. The unique tip design and elongated body make it easy to fit in tight spaces and wheel crevices. The thick cleaning brush starts by using premium cleaning bristles ½ inch in length that gradually extend to 2" inches in length.